| | |
| --- | --- |
| | Auto Glass |




Glass & Mirror, Inc.
123 Main Street
Anytown, NY 20317
USA
(212) 555-4321
(212) 555-1234 fax

Send Us

E-mail

© Copyright 2011
Glass & Mirror, Inc.
powered by Website2Go.com
All Rights Reserved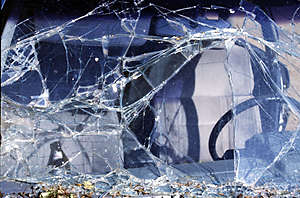 Windshield repair and replacement is an important aspect of our business.

We offer both mobile service and 3 fully-equipped auto bays at our Showroom in Anytown. Whichever you choose, we'll give you the personalized care and attention you deserve.

We don't sell aftermarket windshields, either, only an original replacement. Windshields are guaranteed not to leak as long as you own the car. If you want the best, tell your insurance company about us!

We now repair more than 1 of every 4 windshields. Windshield repair is a process that utilizes modern technology to repair rather than replace damaged windshields.

Our Advantages Include:

We give your insurance carrier with volume discounting, meeting all cost containment provisions relative to automobile glass replacement.
Have comprehensive coverage on your policy? We'll bill your insurance company directly. If you have no glass deductible (most people don't), then you don't even see a bill.
We have access to over 18,000 types of windshields, making it likely that we can get the one that fits your needs without delay - most of the time on the same day.
With few exceptions, all work is completed within 24 hours.
Our workmanship is guaranteed for as long as you own the vehicle.

Repair
Repairing a damaged windshield saves money by preventing the need for costly replacement. It's convenient, and does not affect the integrity of the original factory seal since glass is never removed. You keep your original quality glass. Many insurance companies will wave your deductible when you select repair instead of replacement, so ask them!

We can repair stone damage up to golf ball sized, as well as single long cracks up to 2 feet. Best results are achieved if the vehicle can be repaired before washing or inclement weather.

Our guarantee: If a repair ever fails, or if the cosmetic improvement is not satisfactory, we will replace the windshield and deduct any repair charges.

Replacement
Our auto glass replacements will meet all safety standards to protect you and your passengers in event of an accident. The adhesive system will be applied according to exact specifications. Cold weather can greatly extend the time required for the adhesive to cure. During cold weather, we recommend our Showroom auto glass bays to provide indoor service. Glass losses are covered under the comprehensive coverage part of your auto insurance policy. These types of claims, unlike collision claims, do not affect your premium rating.

Click here to make an appointment for next day repair.