| | |
| --- | --- |
| | Q&A |




Glass & Mirror, Inc.
123 Main Street
Anytown, NY 20317
USA
(212) 555-4321
(212) 555-1234 fax

Send Us

E-mail

© Copyright 2011
Glass & Mirror, Inc.
powered by Website2Go.com
All Rights Reserved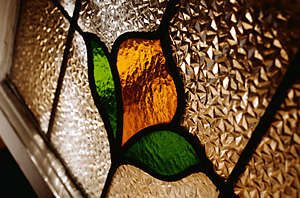 Here's where you can talk to our Showroom staff and technicians from the comfort of your PC! Our founder, Marco Smith, though retired, will also answer questions from his vast knowledge of the glass and mirror industry.

E-mail you question to our NGA certified technicians and we'll answer you promptly and accurately!

Question: I just had my windshield replaced. Before I got home it started to rain. I parked it in the garage but do I need to worry about leaking?
Answer: The curing on the window should be complete. There is no need to worry because the seals are fast curing should not give you any problem. If for any reason you have a leak, stop in to Glass & Mirror at 1000 Main Street in Anytown or give us a call and we will take care of the problem right away.

Question: Do windshields still shatter in an accident?
Answer: Windshields are required to resist splintering today. In fact, today's windshields are shatter resistant. They are required by law to have film in the glass to prevent shattering. Most windshield are flexible enough to give a little to cushion the blow in a low speed accident.

Question: My side glass was replaced in my home last week. I still have an odor of glue or something. Should I be concerned?
Answer: The new poly resins have an odor for approximately two weeks. To most people this does not pose a problem. If you have an odor and it persists beyond the two weeks, call us and we can take a look at it.

Question: I'm interested in more information on Safety Glass.
Answer: Visit the National Glass Association website at nga.org and click around to find some information explaining tempered and laminated glass. You can also visit our Showroom at 100 Main Street in Anytown for a free brochure.