| | |
| --- | --- |
| | Commercial Glass |




Glass & Mirror, Inc.
123 Main Street
Anytown, NY 20317
USA
(212) 555-4321
(212) 555-1234 fax

Send Us

E-mail

© Copyright 2011
Glass & Mirror, Inc.
powered by Website2Go.com
All Rights Reserved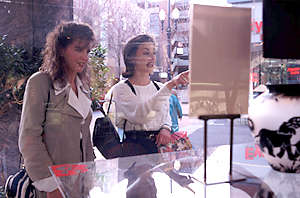 Our huge glass inventory will insure next-day service, or same-day service in an emergency. Glass & Mirror values your time as much as you do. We will do everything possible to insure your repair is completed in a timely manner.

We offer mobile glass installation service to your location: office, residence, farm, business or construction site. With over 15 years experience installing commercial storefronts and entrances, contractors call on our experience for jobs big and small. We will come to your site to repair the glass to reduce your down time. We can even go to our machine shop and do replacements while your equipment is being serviced.
Glass & Mirror offers the capability of electronic data interchange (EDI) for billing purposes. EDI is a new and fast growing service which allows us to send bills and receive payments electronically, cutting down on paperwork making the whole process much more efficient.

We will only replace glass in conformance with both the federal statute and local building code.